It's that time of year again, when Franklin realizes that the tax bill is coming due and it's going to be down to the wire about whether he can pay it.
But my distress is your gain. I've just created a new coupon code for registered versions of my sex game Onyx.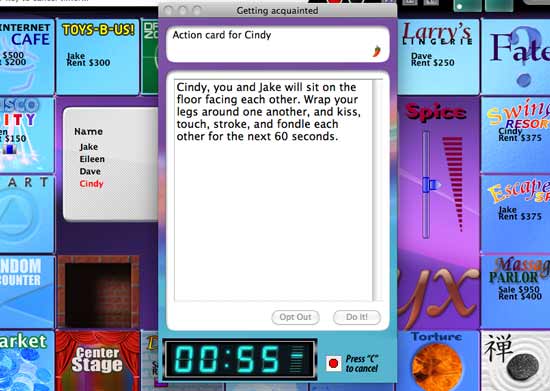 What is Onyx? Glad you asked!
Onyx is a sex game for 2-6 players. Think Monopoly, with a sexy twist. If you land on a property owned by another player, you have a choice of paying rent or working off the debt. If you choose to work off the debt, Onyx looks at its vast database of sexy fun things to do to show your gratitude for being allowed to stay on the other player's property.
You can download it free for Mac, Windows, and Linux. And if you want to register the game, use coupon code Summer16 to take $6.00 off the full version.